Workshops and Outings
Some of the Workshops we will be offering...
P.R.I.M.E. will offer many workshops and outings in order to enhance skills and knowledge of the youth. Below you will see a few that we have to offer.
Auto Workshop
This workshop will allow our youth to learn about basic automotive maintenance needs on a car from a hands-on approach. More specifically, they will learn basics like how to put air in tires, how to do an oil change, checking and filling fluids, to name a few.
Stress Management "The Mind Game"
It is our goal that the youth that go through our program will learn the definition of what it is to be a productive part of our community. They will learn the importance of knowing who they are as a person and they will be able to embrace what it is they want for their life. They will be given examples of helpful exercises on how to deal with moderate to low stress levels in their daily lives. They will be given a few affirmations to practice. Our youth will be introduced to goal setting and acheivement. All these activities are geared toward having our individuals get a great, stress-free start on their walks in this adventure called life.
General Banking Workshop
This workshop will allow students to understand the basics of checking and savings accounts. Students will learn what information is needed to open an account, how to fill out the necessary forms, and how to balance and maintain these accounts.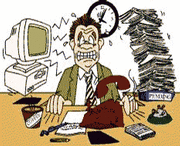 Employment
Youth will learn how to complete a standard Employment Application and will have the opportunity to fill out an actual job application of their choice. They will also learn standard job interview techniques by practicing and role-playing in groups of two. They will then get a mock interview that will be video taped and critiqued by both the staff and thier peers. Youth will also learn interview questions including what to say and what not to say, and how to dress.
College Workshop
Youth will watch a video on the whole college entrance process. Youth will learn how to fill out a standard college application and then will have the opportunity to use the completed application to apply to college(s) if desired.
College Outing: Youth will take a campus tour of a local college and then have the opportunity to ask questions and gather information.