How You Can Help?
Wish List
In order to be able to offer these resources to the youth and young adults of our community, we need your help. There are many ways that you can help...it doesn't necessarily have to be a monetary contribution. We have listed various ideas on this page and appreciate any and all assistance that you are able to offer. Maybe you have some connections . . . or maybe you are able to donate your time into helping change another's life for the better.
Cash Donations
If you or your business is interested in donating to this organization, we would greatly appreciate your input. We will send you a thank you letter indicating your exact donation and a receipt of your contribution for tax purposes. You can send your donation to: San Bernardino County Prime Program: 2550 W. Windhaven Dr. Rialto, CA 92377.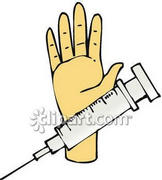 Supplies
P.R.I.M.E. will provide services and supplies to an average of 180 youth and young adults each year. We are always in need of the following items:
Classroom/Office Supplies: such as backpacks, notebooks, printing (multi-purpose) paper, pens, pencils, markers, marker boards, portfolio folders, new or gently-used computers, and heavy duty all-in-one printers.
Gift Certificates etc.: If you or someone you know is able to give certificates to various retailers and or restaurants as incentives, please do not hesitate in contacting us.
Hygiene Products: Many of our youth cannot afford these daily-use products. We would greatly appreciate it if you can donate manicure/pedicure kits, hygiene kits, hair care or styling supplies, and washclothes and towels for our 'Day of Pampering' outings.
Transportation: "Attention all Dealerships" our youth need transportation for their outings. If you or someone you know can donate a large van or SUV we would greatly appreciate it. No junkers please.
Remember. . . . . . please give as you would like to receive.